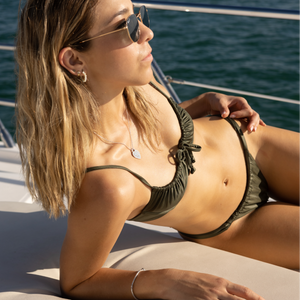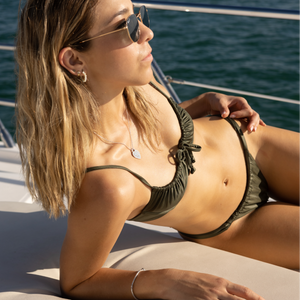 Soft fabrics
Clean lines
Classic designs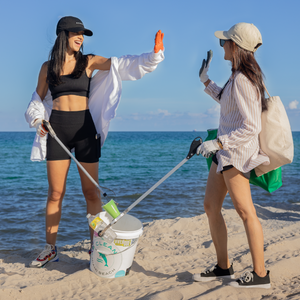 FREQUENTLY ASKED QUESTIONS
Q: HOW DO I CHECK THE STATUS OF MY ORDER?
A: A confirmation email containing your unique Order ID is automatically sent upon the successful completion of your order. This will be sent to the email address provided when you made your purchase. Please email our Customer Support Team at info@bodhibabe.com and provide your Order ID so they can check the status of your order(s), give you your tracking number(s), and a link to where you can monitor the delivery status of your parcel(s).

*Note: Remember to check your spam folder or junk mail should you not find your confirmation email in your inbox.

 

Q: HOW LONG DOES SHIPPING TAKE?

A:

 

All orders are processed within 24 business hours and shipped within 5-7 business days

. The successful delivery is usually completed within 2-4 weeks from the order date, however, there are factors that are outside of our control which can cause delays in shipping of orders. Please note that the delivery timeframe will vary for every destination country.


We work with a few carefully selected manufacturers, which can in some cases lead to items being shipped separately. Rest assured, all items in your order will arrive within the estimated delivery timeframe. 

Q: DO YOU SHIP INTERNATIONALLY?
A: Yes! We serve the international market, thus, we do worldwide shipping of orders. There may be countries that we no longer cater to due to certain limitations.
Q: IS YOUR WEBSITE SECURE WITH MY PERSONAL INFORMATION?
A: Absolutely! Our website has an SSL certificate which ensures you'll have a safe connection as you do your online shopping with us. We do not store any bank account or credit card information for this will only be used one-time upon your purchase.
Q: WILL I PAY FOR IMPORT TAXS & DUTIES?
A: The prices displayed on our website are in US dollars and tax-free. Customs charges or import duties, however, are not included in the pricing, thus, it is the receiver's liability to settle these should your local customs deem appropriate. Costs and rates for customs or duty charges can vary from country and region, depending on local economic policies. For further details, please contact your local customs office.
Q: HOW DO I ORDER ON YOUR WEBSITE?
A: Simply find the product you are interested in, click the 'Add To Cart' button, confirm the item you would like to purchase (if you would like to add more products to your cart, just click 'Continue Shopping'), proceed to checkout, provide your contact and shipping information, choose your payment method (PayPal or credit card), then complete your order.
Q: DOES BODHI PROVIDE A QUALITY GUARANTEE FOR ALL THE PRODUCTS BEING SOLD?
A: Our goal is to give the best shopping experience to all our customers. Should you receive a damaged or wrong item, please email our Customer Support Team at HELLO@BODHIMIAMI.COM for assistance and we'll surely get that addressed the soonest time possible.
Q: DO YOU OFFER REFUNDS?
A: Yes. For more information, please check out our Return Policy.
Did not find the answers to your questions?
You can email us at hello@bodhimiami.com or send us a message via our social media accounts facebook and instagram.
Don't forget to like us on Facebook and follow us on Instagram! :)